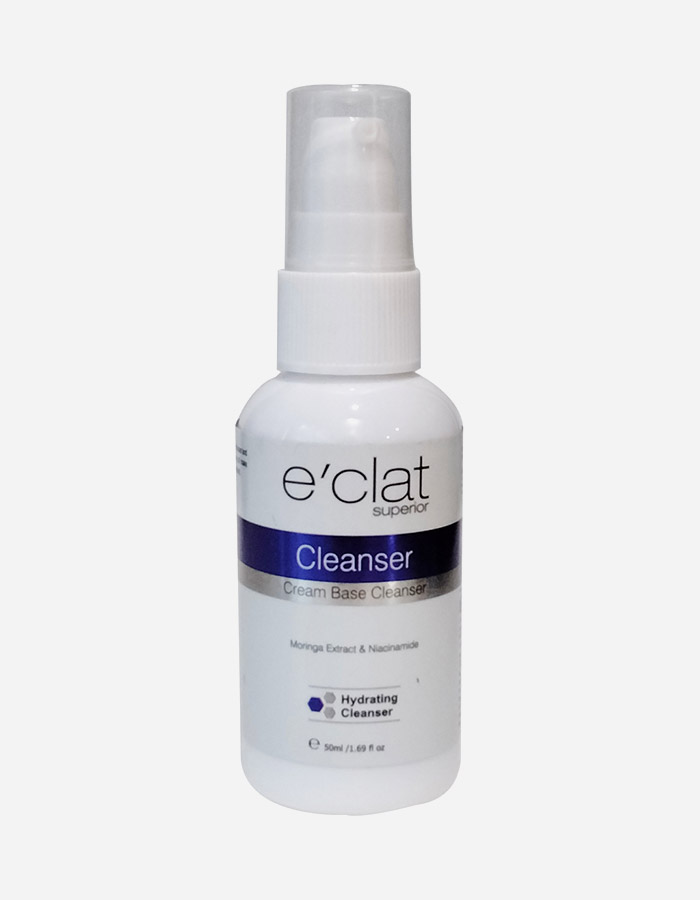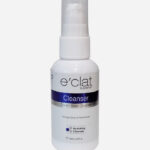 e'clat Hydrating Cream Cleanser – 50 ml
₹400.00 MRP (INCLUSIVE OF ALL TAX)
Mfg. March-2022
• Cleanses, hydrates & helps restore the protective skin barrier
• Removes make up, dirt and impurities
Out of stock
Description
Eclat Hydrating Cleanser Cream
Eclat Superior introduces the Hydrating Cleanser. It is one of the best cream cleansers available on the market.
The cleanser cleanses, hydrates, and restores the protective skin barrier. In addition, it can be used to remove makeup, dirt, and impurities.
Eclat Hydrating Cleanser – Ingredients
The cleanser is a potent mix of ingredients:
Moringa Extract
Cetyl Alcohol
Sodium Gluconate
Ethylhexylglycerin
Stearyl Alcohol
Niacinamide
How to use the Eclat Hydrating Cleanser?
Take a generous amount of the Cleanser on a cotton ball. Wipe your face and neck to get rid of all the stubborn makeup, dirt, and impurities.
FAQs
Is the cleanser suitable for all skin types?
Yes, the cleanser is suitable for all skin types. However, it is specially crafted for dry skin to boost hydration.
Do we need to use a face wash before the cleanser?
Well, that depends. If you are doing a regular face cleansing, then the cream cleanser is good to go.
But, if you want double or deep cleansing, you should use a face wash and then the cleanser.
Hydrating Cleanser- Reviews
"One of the best hydrating cream cleansers, a savior to remove makeup right after a party. It cleanses your skin and hydrates it." – Tina Nath.