eclat acne correcting serum- the best acne serum-30ml
MRP (INCLUSIVE OF ALL TAX)
30 ml
Mfg. September 2022
• Reduces acne
• Control excess oil production
• Prevent and reduces acne scars
Description
Avail the best offers on your favorite serum.
The coupon code you can use to avail the best offer is FT 20. This code will give you a 20% flat discount on your order and a free Day Defence Serum worth Rs. 1650. The offer is valid for prepaid orders only.
ACNE CORRECTING SERUM DESCRIPTION:
Are you tired of battling acne and longing for a flawless complexion? e'clat Acne correcting serum is here. With e'clat Acne Serum, you can say goodbye to stubborn acne and hello to beautiful, clear skin. Our carefully selected ingredients work synergistically to deliver remarkable results, providing you with the confidence you deserve. Say farewell to cover-ups and hello to a flawless complexion that shines with e'clat! Don't miss out on this incredible opportunity to transform your skincare routine. Try e'clat Acne Edit Serum today and experience the difference for yourself. Your journey to clear and radiant skin starts here!
BENEFITS OF ACNE CORRECTING SERUM: 
Reduces acne and blemishes: e'clat acne edit serum contains potassium azeloyl diglycinate which helps to treat acne effectively as it kills the bacteria which cause acne and it also reduces inflammation.
Control sebum production: Zinc PCA known as a natural sebum regulator helps to prevent excess oil production, the excess oil production can clog the pores which can result in acne.
Exfoliates the skin: Salicylic acid is a gentle yet effective exfoliant that helps to remove dead skin cells and unclog pores. this helps to prevent acne and improve skin appearance.
Reduces inflammation: Witch hazel extract and tea tree oil help to reduce redness, swelling, and irritation associated with acne.
Prevent and reduce acne scars: Salicylic acid, witch hazel extract, and tea tree oil help to prevent and reduce the appearance of acne scars.
Improves skin texture: e'clat acne edit serum helps to improve the overall texture of the skin by reducing the appearance of blemishes, scars, and enlarged pores.
INGREDIENTS:
Potassium Azeloyl Diglycinate, Zinc PCA, Salicylic acid, Sepicontrol A5, Witch Hazel extract, Tea Tree oil, Calendula extract.
THE SCIENCE BEHIND THE ACNE: 
Doctors and researchers believe that one or more of the following can lead to acne 
Excess or high production of oil in the pore
The buildup of dead skin cells in pores
Growth of bacteria in the pores.
The following factors may increase your risk of developing acne:
Age: People of all ages can get acne but it is more common in teens.
Hormones: An increase in androgens which are male sex hormones may lead to acne. The increase basically happens in the puberty stage which will cause the sebaceous gland to enlarge and make more sebum. Hormonal changes related to pregnancy can also cause acne.
Family history: Researchers believe that if your parents have acne then you may be more likely to get acne. 
There are some factors that don't cause acne, but it may worsen your acne.
Stress, environmental irritants, squeezing or picking at blemishes, diet, scrubbing your skin too hard.
HOW TO USE THE BEST ACNE SERUM:
Start by cleansing your face with a gentle cleanser suitable for your skin type.
Take a pea-sized amount of e'clat acne edit serum onto your fingertips or the palm of your hand.
Gently dab or massage the serum onto the areas of your face that are prone to acne or breakouts. Focus on areas with active blemishes, congestion, or uneven texture. Avoid contact with the delicate eye area.
Give the serum a few minutes to fully absorb into your skin. This will vary depending on your skin type, but typically, waiting for 1-2 minutes is sufficient.
ELEVATE YOUR SKINCARE RITUAL AND EXPERIENCE THE ECLAT DIFFERENCE
e'clat skincare range effortlessly fits into your daily skincare routine. Indulge in a luxurious sensory experience. At e'clat, we are committed to creating high-quality skincare products that harness the power of nature to nourish and enhance your skin.
You may also like…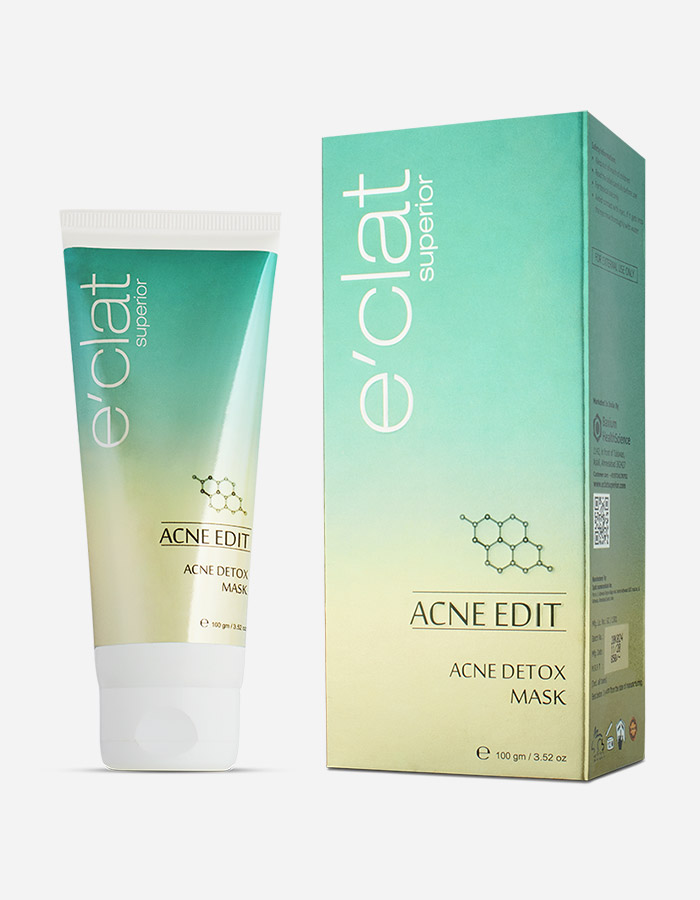 MRP (INCLUSIVE OF ALL TAX)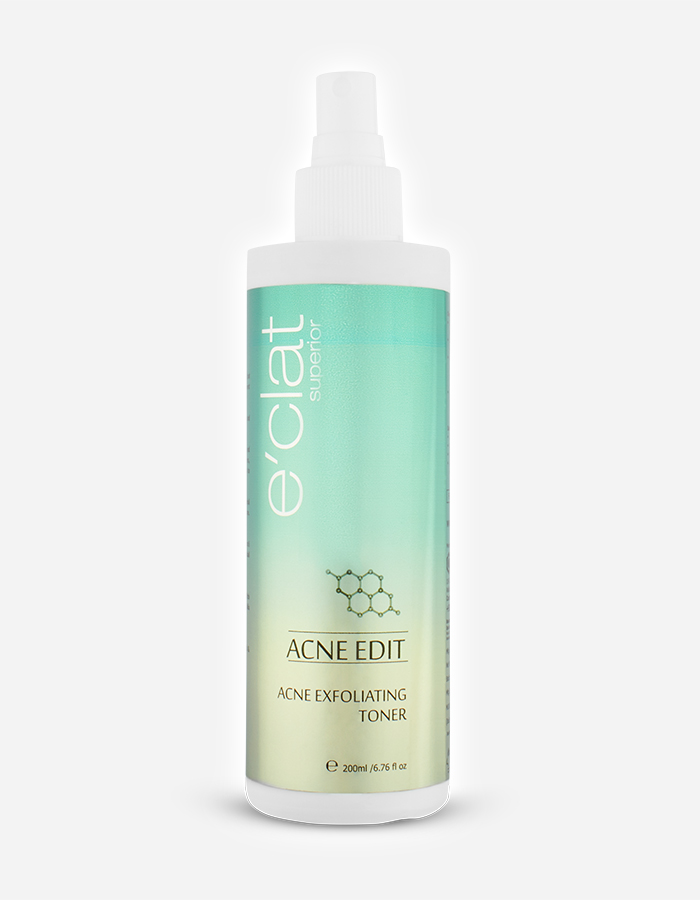 MRP (INCLUSIVE OF ALL TAX)
MRP (INCLUSIVE OF ALL TAX)