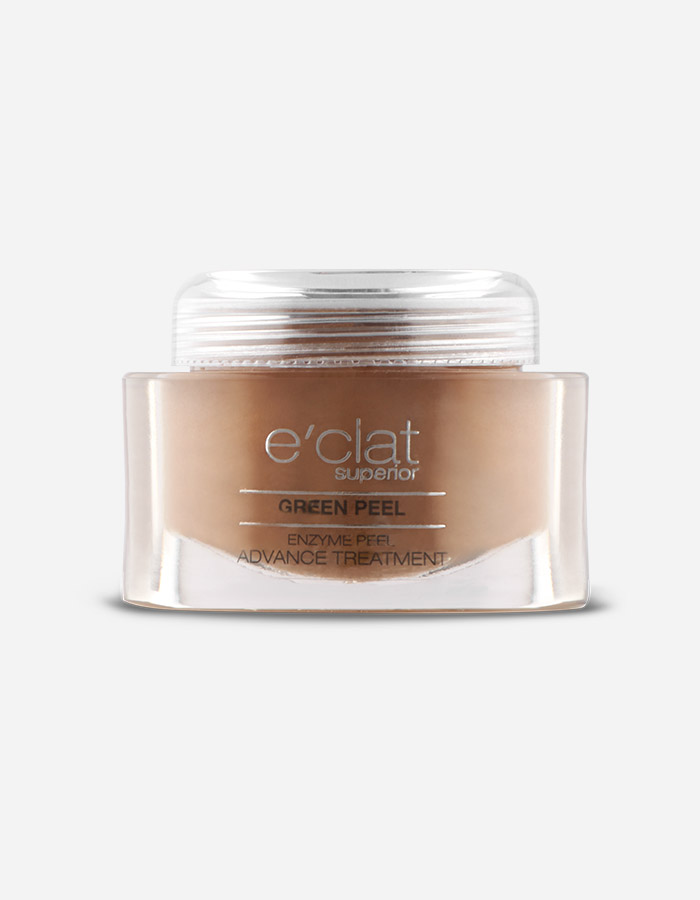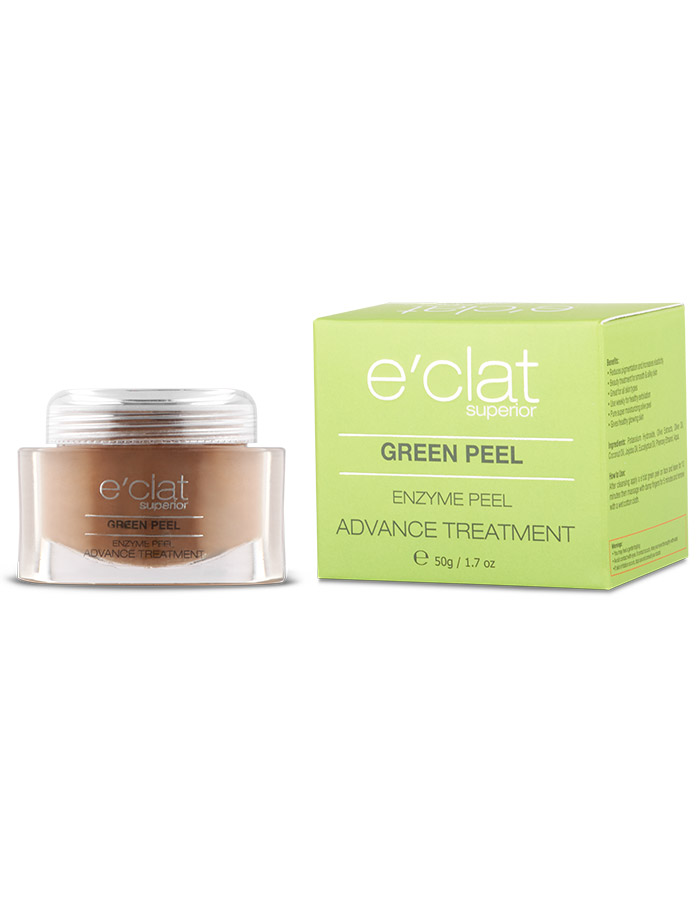 e'clat Green Peel Enzyme Peel Advance Treatment
₹1,500.00 MRP (INCLUSIVE OF ALL TAX)
Description
BENEFITS:
The Best Emzyme Peel
For the smoothest, most radiant skin, Exfoliation plays vital role in your skin ritual.
Removing top layer of dead skin to reveal the fresh and healthy skin below.
If you are scared of chemical peel or you are with sensitive skin, you can't use physical exfoliating creams.
Enzyme peels are perfect alternative because they can remove dead skin without leaving your face red and irritated.
You glow up with smooth, bright, even skin skintone that makes you more younger and fresher.
e'clat superior green peel is madeup of many fruits enzyme like pumpkin and olives have a thick texture with grainy particles.fruits enzymes are not as strong as the AHA and BHA so they don't irritate the skin.
Ingredients:
Potassium Hydroxide, Olive Extracts, Olive Oil, Coconut Oil, Jojoba Oil, Eucalyptus Oil, Phenoxy Ethanol, Aqua.
How To Apply:
Just apply a thick layer on entire face and neck and leave for 10 minutes, massage with soft hands in circular motion for 5 min. and remove with soft cloth.
Now you can rinse it off
Avoid soap for 3 days and apply good moisturizer.