eclat DOUBLE REPAIR HYDRAMOIST Moisturizer – 60g
₹990.00 MRP (INCLUSIVE OF ALL TAX)
Mfg. April 2023
Intense hydration
Skin barrier strengthening
Soothing and calming of skin
Antioxidant protection
Brightening and smoothing of skin
Description
BENEFITS OF HYDRAMOIST MOISTURIZER:
Intense hydration: eclat double repair hydramoist moisturizer is the ultimate hydration booster. Hyaluronic acid and Ceramide deeply nourish the skin and provide long-lasting moisture.
Skin barrier strengthening: Ceramide fortifies the skin's natural defenses against irritants and keeps the skin moisturized.
Brighter and smoother skin: Niacinamide helps to even out the skin tone and minimize the pores on the skin which results in smoother skin.
Revitalization: D Panthenol, revitalizes tired and stressed skin as it provides immediate relief and rejuvenation which makes skin look refreshed and energized.
Soothing and Calming: Probiobalance restores the balance of beneficial bacteria on your skin's surface, reducing redness and discomfort.
INGREDIENTS:
Probiobalance 2%, Ceramide 3%, Niacinamide 5%, Hyaluronic Acid 1%, D panthenol 1%,  camellia sinensis leaf extract, Linseed Oil, Pomegranate Extract, Ceteryl Alcohol,  Ethylhexylglycerin,  Sodium Gluconate,  Aqua
DIRECTIONS FOR USE:
Step 1: Begin your skincare routine with cleansers to remove dirt and impurities from your face.
Step 2: Take a small amount of eclat double repair hydramoist moisturizer and apply it on the face. Allow to moisturizer to fully absorb.
If eclat double repair hydramoist moisturizer is applied in the daytime. protect it with sunscreen to prevent sun damage to the skin.
You may also like…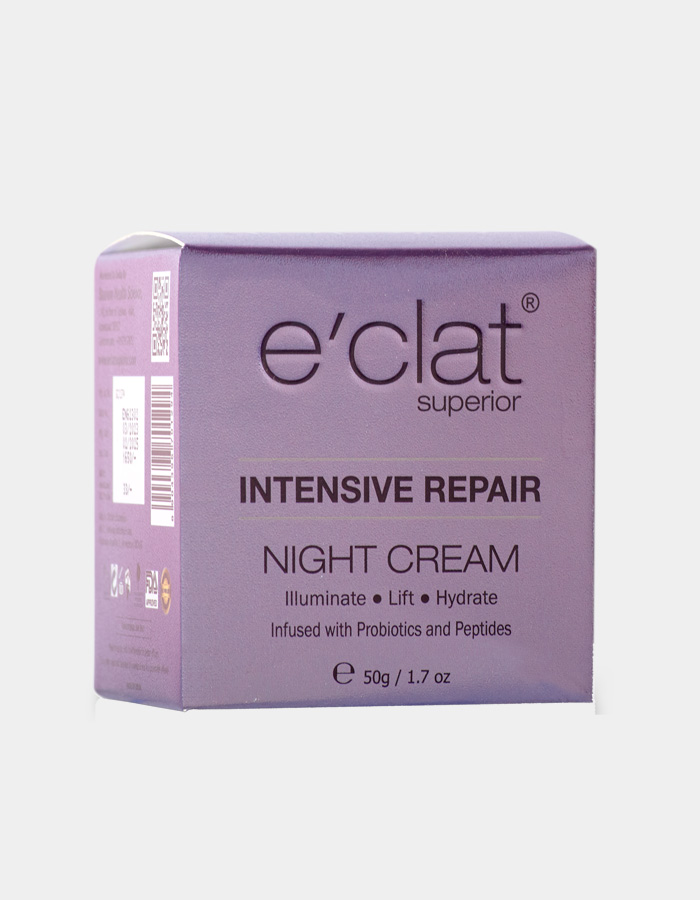 ₹

1,650.00
MRP (INCLUSIVE OF ALL TAX)
₹

900.00
MRP (INCLUSIVE OF ALL TAX)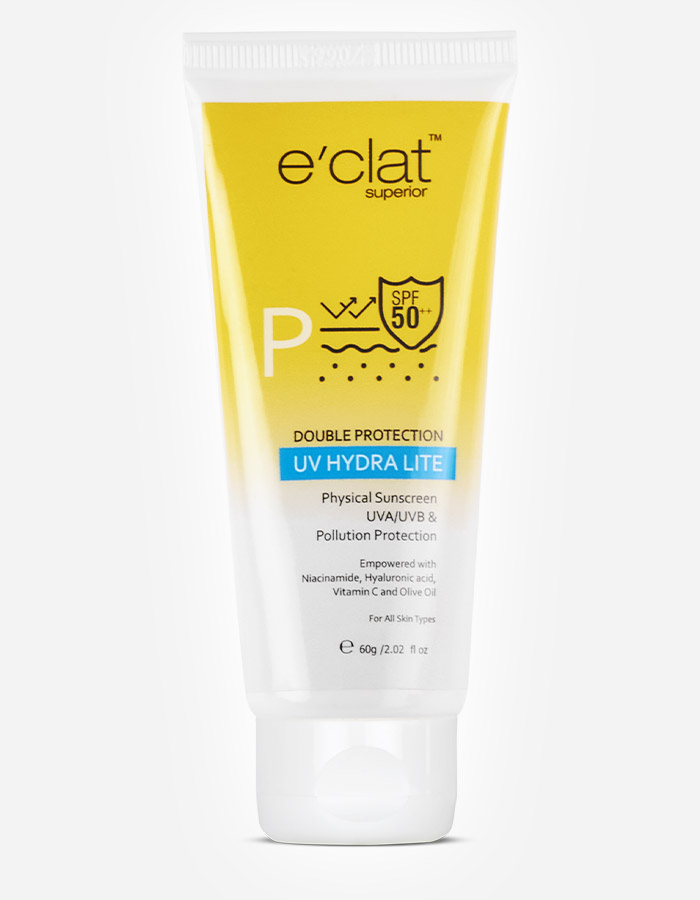 ₹

990.00
MRP (INCLUSIVE OF ALL TAX)