eclat Superior Glow Tonic Exfoliating Facial Toner 100 ml
MRP (INCLUSIVE OF ALL TAX)
Mfg. January 2023
Exfoliates dead skin cells
Brighten the complexion
Tighten the pores
Hydrates the skin
Soothes the skin
Reduce redness and irritation
Description
WHO NEEDS A GLOW TONIC EXFOLIATING FACIAL TONER?
You should definitely consider adding a glow tonic toner to your skincare routine if your skin is:
Flaky or dry
Uneven in tone, or dull looking and lacking its usual glow
Dehydrated and patchy, with the foundation not sitting properly on the skin
Beginning to show signs of aging, including fine lines and open, large pores
Oily or prone to breakouts
Prone to hyperpigmentation, or particularly sensitive to the sun
E'CLAT GLOW TONIC EXFOLIATING FACIAL TONER DESCRIBED:
e'clat glow tonic is a gentle exfoliating toner that helps to remove dead skin cells, brighten the complexion, and improve the overall appearance of the skin.
It contains Glycolic Acid and Lactic Acid, which are alpha hydroxy acids (AHAs) that work to exfoliate the skin.
Red Ginseng is an antioxidant that helps to protect the skin from damage.
Witch Hazel is a natural astringent that helps to tighten pores.
Rosehip seed oil is a natural moisturizer that helps to hydrate the skin.
Rose petal-water is a natural toner that helps to balance the skin's pH. Hibiscus oil is an anti-inflammatory oil that helps to soothe the skin.
Aloe vera is a natural wound healer that helps to reduce redness and irritation.
INGREDIENTS:
Glycolic Acid 5%, Lactic Acid 5%, Red Ginseng, Witch-Hazel, Rosehip seed oil, Rose petal water, Hibiscus oil, Aloe vera
HOW AND WHEN TO USE E'CLAT GLOW TONIC:
Step 1: Begin with cleansing your face with e'clat facewash
Step 2: Spray the e'clat glow tonic across the face avoid the eye area and rub it with a cotton pad.
e'clat glow tonic is recommended to be used before application of any serum.
You may also like…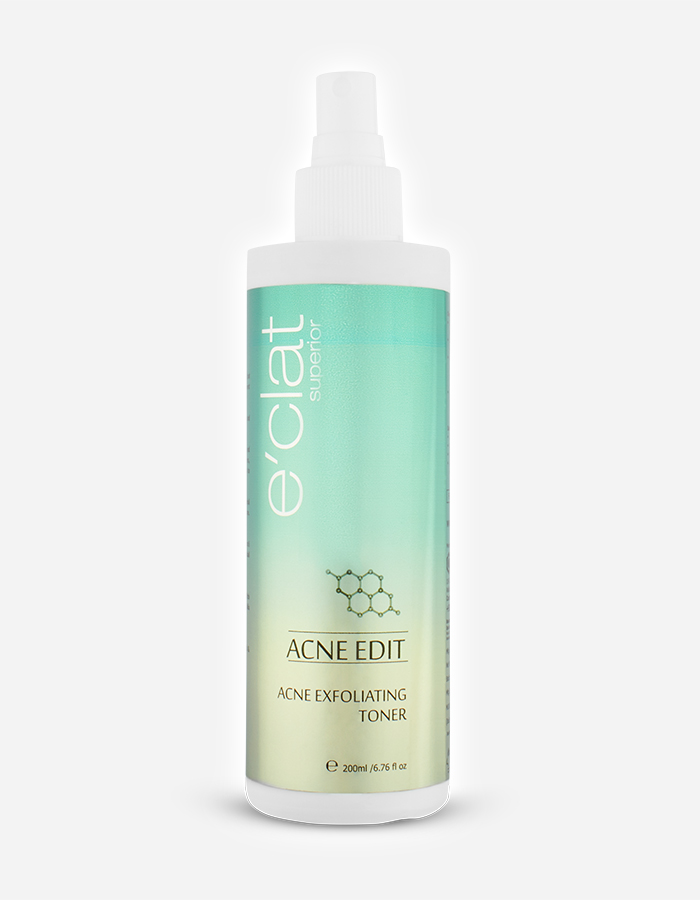 MRP (INCLUSIVE OF ALL TAX)
MRP (INCLUSIVE OF ALL TAX)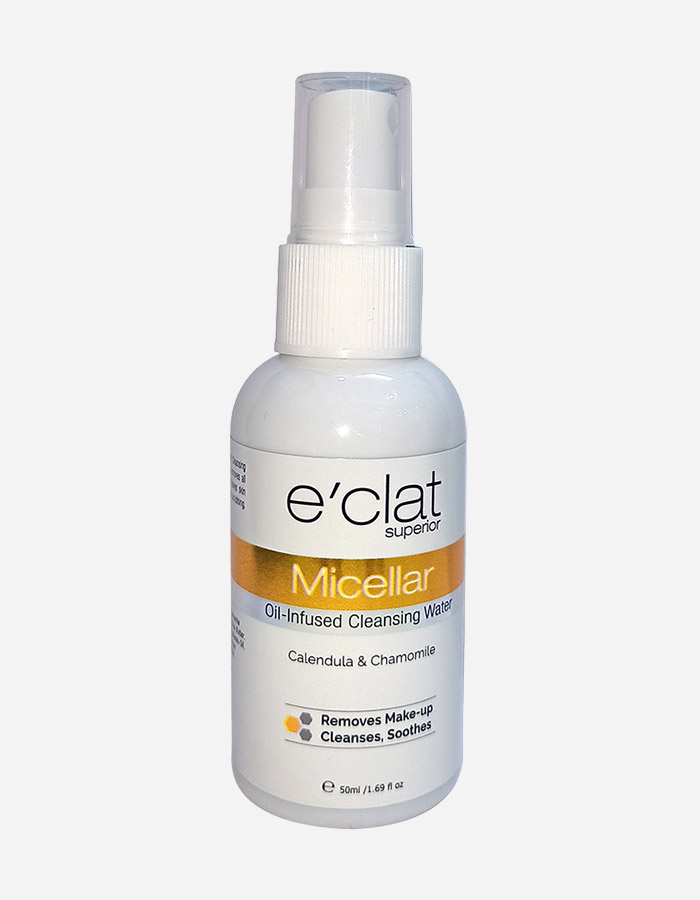 MRP (INCLUSIVE OF ALL TAX)